1. Add items to your shopping cart.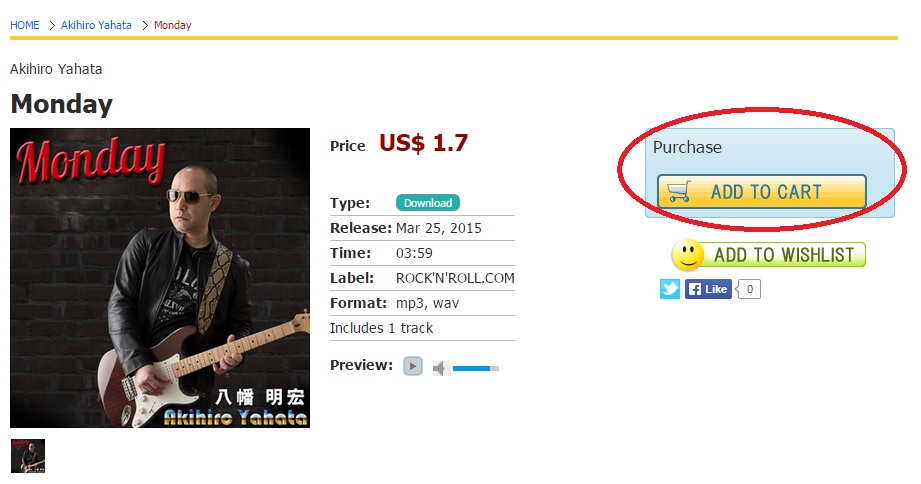 2. Make payment along the guidance on screen.

3. After the payment is done, the digital items you have bought show up in the My Page. Click and get them as mp3 or wav files. Physical items such as CD/DVD will be shipped within 1 - 2 working days after we check your order.